Wow! There aren't enough stars to express how much I loved it!!! The best of the series!! I mean I was already a huge fan of the first two books but the third book was amazing!!

"Their relationship had been a poker tournament, unquestionably, they had not been dealt the best cards."

That is like the understatement of the year. Tony had been involved in an elaborate vendetta to avenge his deranged grandfather but at some point he no longer wanted to fulfill his promise. He had fallen in love with one of his targets.

"When faced with the same odds as Tony and Claire, many players would have folded and walked away. They hadn't, they continued to play."

In the beginning, Tony carefully planned and then proceeded to do many unforgivable things to Clare. Things most would have a hard time getting past but she was able to forgive him (after a lot of convincing from him) and fall for the man buried underneath.

"At one point, they were opponents, strategizing against one another, now they were teammates but the tournament wasn't over."

Tony wasn't trying to harm or get back at Claire anymore but he didn't know how to stop plans that were already in motion. Gone was the man with the cold, black stare and in his place was a vulnerable man with warm brown eyes who loved Claire with all of his heart. He was no longer this evil and calculating man who planned "accidents" but one who would spend the rest of his life making up for all the wrong he's caused if it meant he could be with Claire.

This is what Tony looks like to me!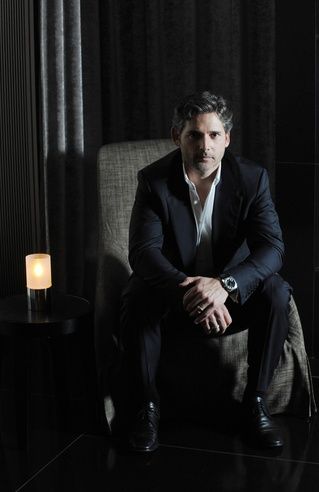 He hardened my heart, then broke it, healed it and finally melted it over the course of this series! Aleatha Romig is a brilliant writer and I wish there were more although I don't think my heart could take any more abuse!!

Tony is also my Man Flavor Friday pick! http://www.rebelbookchicks.com/man-flavor-fridays.html